Welcome to Religion Theme
This first-year course meets the one full-year UC/CSU (F) and District graduation requirement for Visual and Performing Arts. Photography I is a yearlong introductory course in photography. This course will provide students with opportunities to gain knowledge and practical skills used in the art and industry of photography. This course will familiarize the student with fundamentals of light, exposure control, photographic equipment, editing software, File management, materials, methods, and processes often used in digital photography. The students will also study the history, principles of art, composition, presentation, critiquing, aesthetics and potential careers of photography.
Get your phone and get out bruh....
The 5 Rights
The Right Person
The Right Place
The Right Time
The Right Equipment
The Right Moment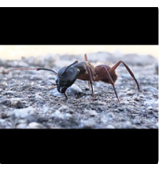 GETTING STARTED
Podcast Summary - May 27 (A) / May 28 (B)
PHOTOGRAPHY ASSIGNMENT
Angles and Curves In Photography
30 Day Challenge....2 pictures per week
(Vocab/Compostion + Elements/Principles + Daily Theme)
May Challenge - 8 pictures / week (May 28)
"A GOOD PHOTOGRAPH IS KNOWING WHERE TO STAND"
~Ansel Adams